I am looking for "The Chess Champion!"
Earn chess certification on completing each Level with Us!
Gift your friends or simply donate us and we will make sure that chess goes to underprivileged children.
Join Us @ Chess Kidz Academy
"I believe there is a hero in all of us. That keeps us honest, gives us strength, makes us noble"
Welcome to Chess Kidz Academy
" LETS HANGOUT ON CHESS HANGOUT "
I am Keyur and the founder of chess hangout also known as "Chess Kidz Academy". I combine chess, yoga and nutrition for overall growth of our students in the right atmosphere and ambiance depending on there needs.
Our vision of families, friends and communities coming together and enjoying the game of chess paved the way for Chess Kidz Academy which makes chess "cool and fun".
We conduct many practice sessions, give regular homework, we have a strong curriculum to develop strong chess player. We conduct long and short tournaments for students to hone there skills. We combine some yogic techniques to develop concentration, give right nutrition advice, show documentaries, uplifting movies, take chess lessons outdoors front of the Lake which children enjoy.
Beginners Individual Lessons for Kids
If you would like your child to learn chess from scratch, why not to go for a junior chess coach teaching him/her?! I have experiencing of working with more than 400 students.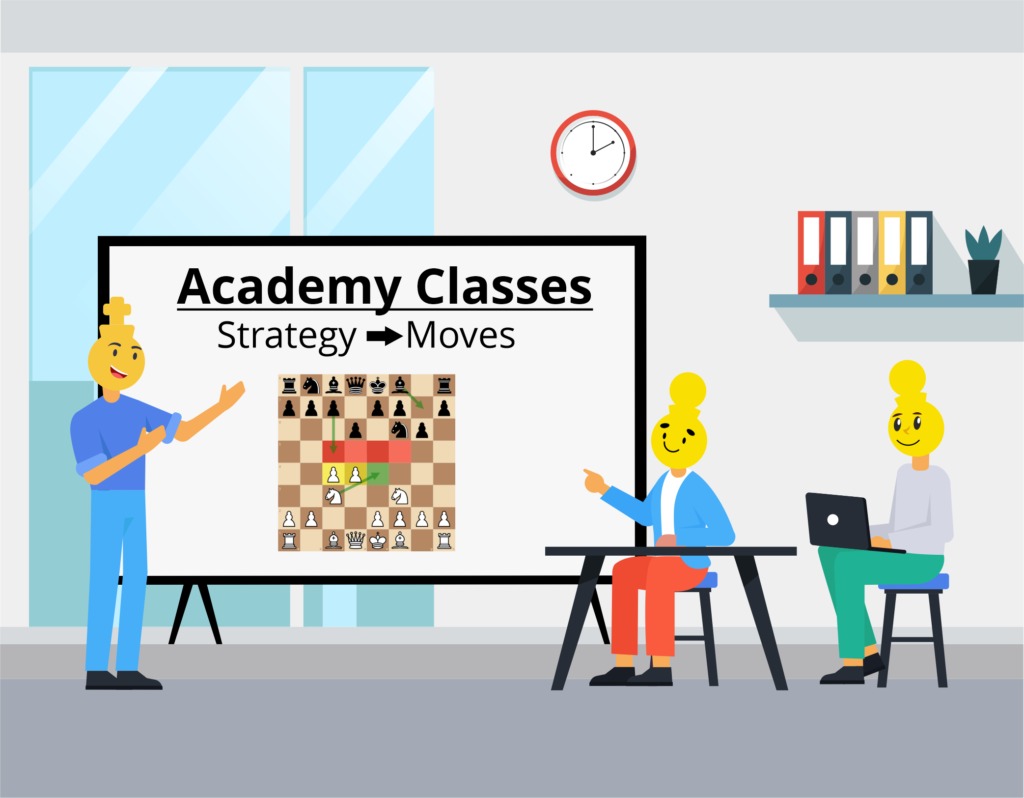 As your personal chess trainers, we will help you to develop the skills needed to play competitively and/or improve your chess knowledge in general. Individual lessons should be preferred by highly competitive and motivated students.
Group lessons suit students who prefer to improve at chess while interacting and competing with others. Where possible, groups are formed according to the students' level of play.
Group tuition pupils automatically become members of the Lakeshore Chess Club. At the group sessions, we master the skills required to play competitively in Chess tournaments.
We offer both online and offline training or a combination of both depending on your needs.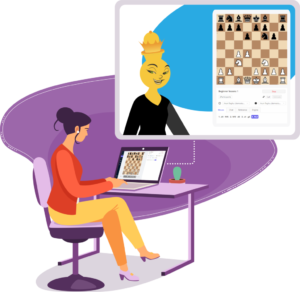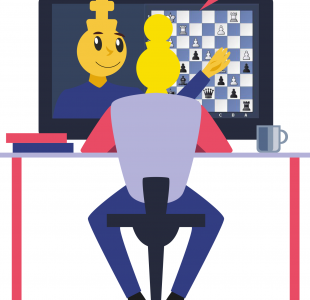 Children love doing tactics. Here is a chance to solve thousands of tactics and really get smart in other areas of life. Learn the art of problem solving.
We offer chess programs in schools, especially we conduct after school chess programs. We trained more than 400 children in Isha Vidhya School, Coimbatore founded by Sadhguru. We also take them to international rated tournaments.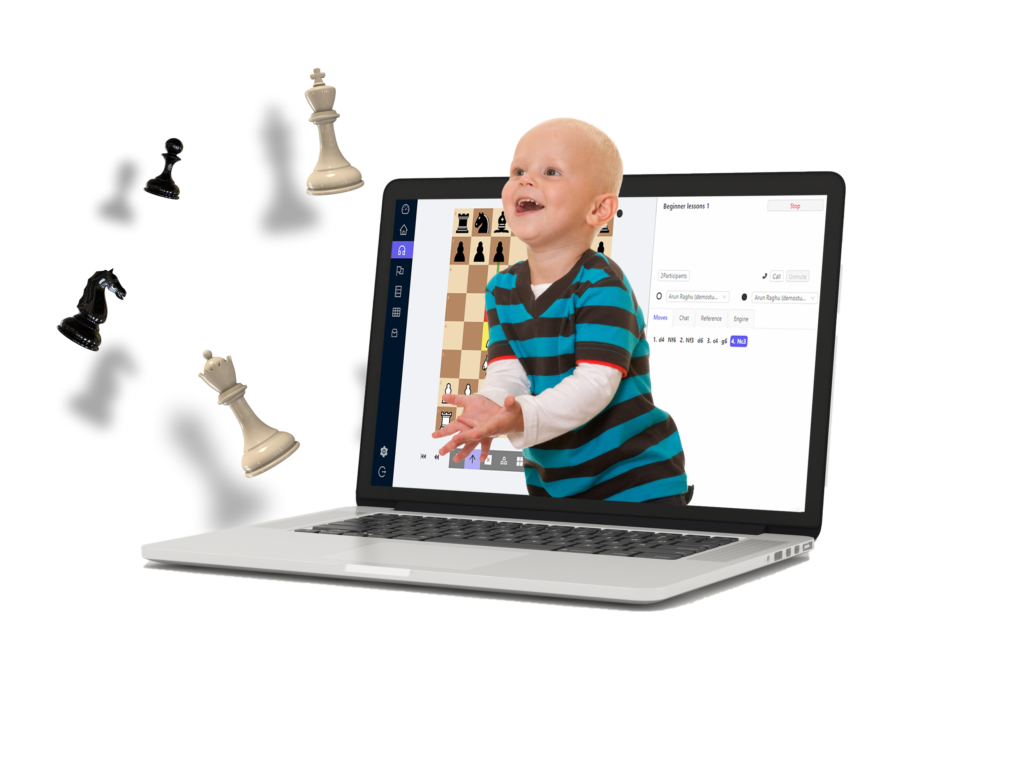 Chess community helps with the feeling of belonging. Everyone is free to join our community, socialize and have fun. Join our community to play online with the members of our Academy.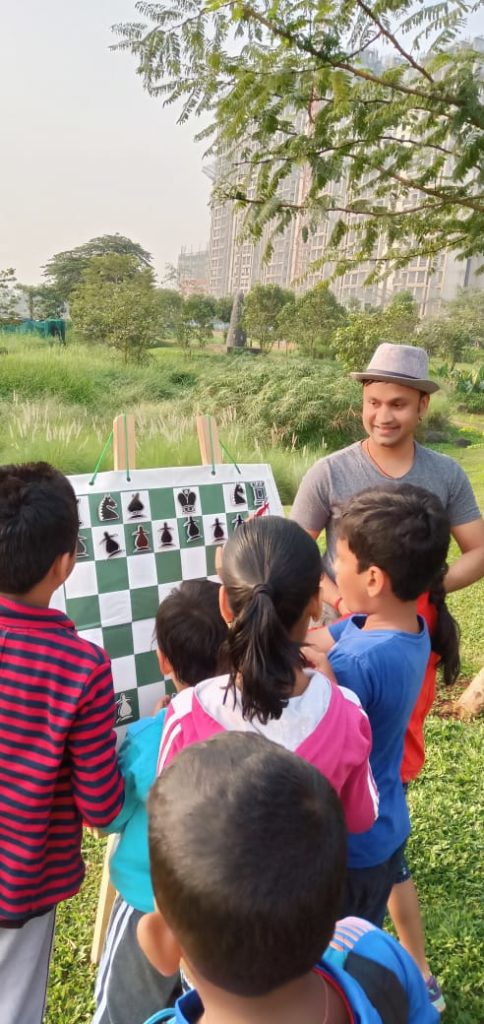 Free Chess Hangout @ near the Lake
Frequently Asked Questions
Yes, these are certificate programs. You shall receive certificate after every level completed.
We will send you the main book ( Textbook) as well as the supporting workbooks for the level you enrolled.
Yes, we do conduct certified chess programs for school. Please fill the form and we shall get back to you soon.
DEVELOPS SKILLS AND ABILITIES:
Concentration, Attention, Spatial skills, Logical thinking, Imagination, Creativity.
Encourages acceptance of contrary ideas.
Aids inhibitory control (control of reflex actions).
Prioritizes reflection (think before you act).
Yes, we do. We recommend children to practice and study the textbooks and workbooks and go through all our levels of training to become strong tournament players.
"YOU GIVE A MAN A FISH, HE GETS TO EAT FOR A DAY. YOU TEACH A MAN TO FISH, HE GETS TO EAT FOR A LIFETIME"
Now here is an opportunity to help transform someones life.
You can gift your friends, cousins, relatives or simply donate us and we will make sure that chess goes to underprivileged children. You may fill the form for your interest to gift a child.
Certified Courses from Absolute Beginner to Master Level.
Education Partner (Indian Chess School)
Absolute Beginner - level 1
Advance Beginner - level 2
Intermediate - level 3
Advance - level 4
Advance - level 5
Advance - level 6
Absolute Beginner - level 1
1) Chessboard & Chessmen
2) Rook
3) Bishop
4) Queen
5) Knight
6) Pawn
7) King
8) Algebraic Chess Notation
9) Recording Movement of a Piece
10) Recording Movement of a Pawn
11) Recording Capture with a Piece
12) Recording Capture with a Pawn
13) Recording Ambiguous Moves
14) Playing through a Recorded Game – 1 & 2
15) Recording the Game on a Score – Sheet
16) Special Move: Castling
17) Special Move: En – Passant Pawn Capture
18) 'Checking' the King
19) Getting the King out of Check by 'Move'
20) Getting the King out of Check by 'Capture'
21) Getting the King out of Check by 'Block'
22) 'Check' or 'Checkmate'?
23) Relative Value of Chessmen
Advance Beginner - level 2
Intermediate - level 3
Advance - level 4
Advance - level 5
Advance - level 6
Chess Hangout © 2021. All rights Reserved – Powered by Chesshost